Bicycle Rider
Join Date: Feb 2013
Posts: 5
a car so nice, i bought it twice!
---
hey FFC, name is Hobosmeller and like the title says this is my second fusion.
the first one was a 2006 SEL V6. black on black leather. i had it for about five months and it was taken away from me in an accident caused by me getting cut off and, from what i know about Fords, the brakes werent up to par to stop me. i was sad for a long time and i still regard that car as one of the nicest ive ever owned. that was back in 2010.
fastfoward almost 3 years and here i am again, this time with a 2007 I4 S with the 5 speed transmission. ive had this one for about 2 months now, its pretty nice, but it suffers from what my old fusion suffered from and that is gas mileage. this four cylinder is only netting me about 27.4 mpg combined with about 40/60 city/highway driving. at one point, it was so bad that i thought the only logical explanation had to be a leaking gas tank. anyways a break from the words and here are some pictures of my two fusions:
the 06 V6 SEL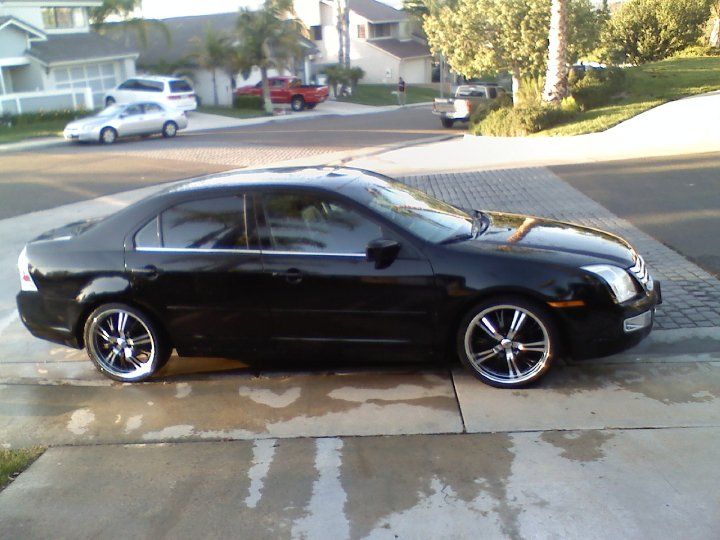 the I4 S
anyways, so far on the new fusion; ive done the oil change, changed the spark plugs for the hell of it to discover some orange stuff built on the plugs(not the tip), new air filter and in the process putting in an aftermarket stereo and speakers. ive got a list of plans to do to this car, i just wish there was more aftermarket support for this thing. i have been looking into sourcing parts from the mazda6 as looking through this forum and a similar one has led me to believe i should be able to fit them with little to no complications. sometimes i wish i would have just got a mazda 3 or 6 being that there is more online support and aftermarket support for those models.
but either way, thanks for allowing me to join you guys and i hope i can provide some kind of help and hopefully make some friends.