To the verizon Smart phone Guru's
---
im looking into a new phone and im at a toss up between 2 phones that i can get for the same price.
The verizon Palm Treo 700wx smartphone or the XV6700. they both seem to offer the same featuers but i was wondering if anyone on here had either one and could comment on it.
Basically i need a do it all phone, one for work (pocket office, pocket excel and such) but one that i can use for fun as well, (AIM, texting, pix, surfing the net) and of course phone calls. So any help would be appreciated. I really like being able to use a stylus but my hangup with the XV6700 is if i just want to use it to make a phone call, dialing the number or contacts may be difficult since it is all touch screen?
XV6700: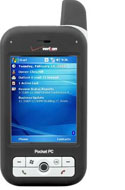 Palm Tre 700wx: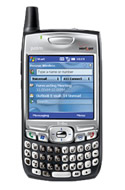 ---
2005 Mustang GT. 300hp/320 ft.lbs. Torque.

To view links or images in signatures your post count must be 0 or greater. You currently have 0 posts.

Posting Rules

You may not post new threads

You may not post replies

You may not post attachments

You may not edit your posts

---

HTML code is Off

---