Go-Kart Driver
Join Date: Jan 2008
Location: Jacksonville, FL
Posts: 84
SOLD please close
---
I am selling a MTX audio amp model JH300 I have had it in my car for about a year, I used it to power my 8" polk audio sub that I had in my stealth box. The amp is in perfect condition.I am selling my car now so I don't have any use for it anymore. It was way too much amp for that single 8. These are some specs from crutchfield. It retails for $200 from crutchfield.
Features
CEA-2006 Compliant: CEA-2006 is a new system of testing and measurement methods for mobile audio amplifiers. This voluntary standard advocates a uniform method for determining an amplifier's RMS power output and signal-to-noise ratio. The criteria for measuring power uses a DC input voltage of 14.4 volts and the RMS power output is measured into a 4-ohm load, with 1% or less Total Harmonic Distortion (THD) plus noise, and at a frequency range of 20 Hz to 20,000 Hz when applicable. Signal-to-Noise ratio is measured in weighted absolute decibels (dBA) at a reference of 1 watt into 4 ohms. CEA-2006 allows consumers to compare car amplifiers and receivers on an equal basis. The MTX Jack Hammer JH300 under CEA-2006 regulations is rated at 200 Watts RMS x 1 channel with a 75dBA signal to noise ratio.
2-Ohm Stable: The MTX mono-amplifier is capable of handling load impedances down to 2-ohms. The amplifier is rated at 300 Watts RMS x 1 channel in 2 ohms with 1% THD.
Mono-Block Amplifier: The MTX Terminator JH300 is designed with specific features to power your subwoofer or subwoofers with a frequency range between 20 to 200 Hz. This amplifier is not designed to power a full-range speaker.
Class-D Design: The JH300 is a Class D mono-block amplifier, which uses digital switching to amplify audio signals. This design results in high efficiency and less heat.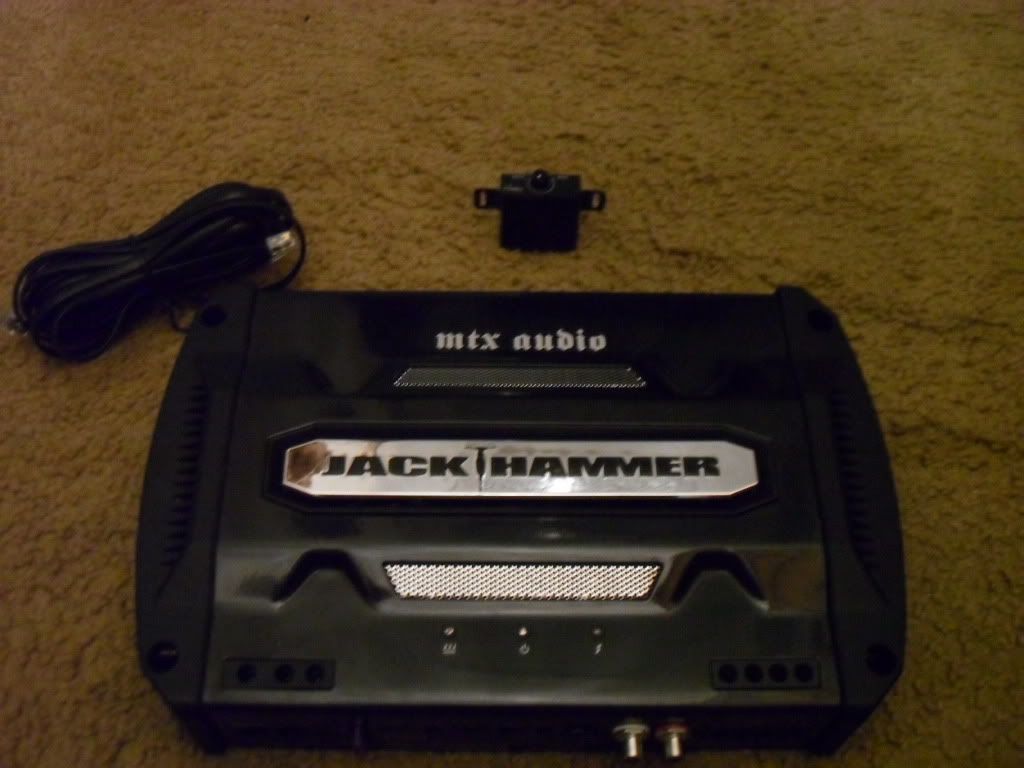 $75 SHIPPED
F1 Driver
Join Date: Dec 2004
Location: San Francisco
Posts: 10,739
Re: SOLD please close
---
---
To view links or images in signatures your post count must be 0 or greater. You currently have 0 posts.
Posting Rules

You may not post new threads

You may not post replies

You may not post attachments

You may not edit your posts

---

HTML code is Off

---