Le Mans: Prototype Class
Join Date: Apr 2006
Location: Chesapeake, VA
Posts: 1,355
Rado jubile men wrist watch
---
This is my 2nd Rado watch. I have bad luck with expensive watches. My first Rado watch was water damaged from an improper seal placement after the battery was replaced at the mall's watch booth (I did not want to waste $20 shipping it to Switzerland and waiting for 2-3 weeks for a $5 battery to be replaced).
This watch is a little over a year old. I broke the wrist band while breakdancing at a club... don't laugh... Took it to Hannoush Jewelers in the mall that service Rado and they had to send it to Switzerland because they don't have the parts. After a month later Rado sent it back stating they discontinued this watch and they don't have a replacement band (high tech ceramic sucks for breakdancing!). The jewelry store suggested that I take it to a watch specialist for a custom repair. I called around a couple of the local watch specialists in Maine. The cloeset one is a 30 mile drive, and there was not an estimated cost for repair other than $80 per hour. I don't wear this watch enough to go through all the hassle and beside my wife got me a new Movado watch for Christmas. I didn't mean to peak at my gifts, but I did... lol... pm me for any questions, comments, or concerns...
$150 or best offer + shipping will include extra links, everything works, just broken wrist band)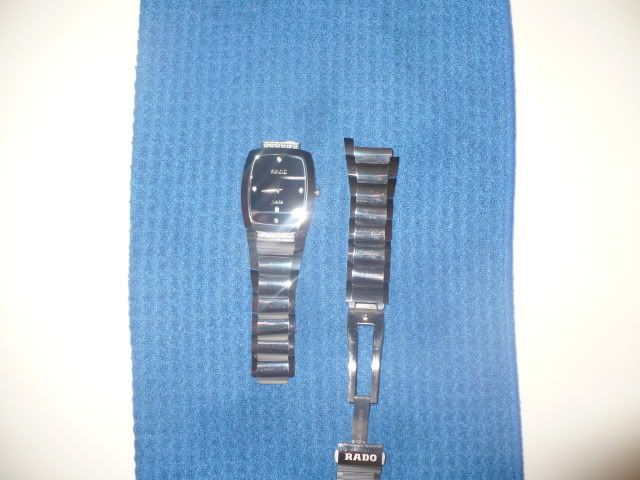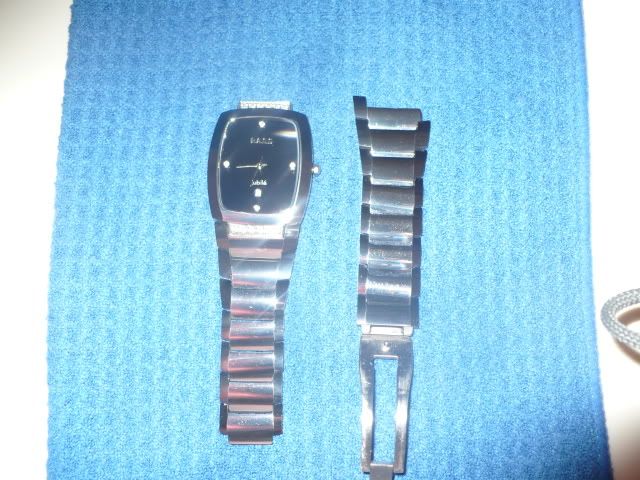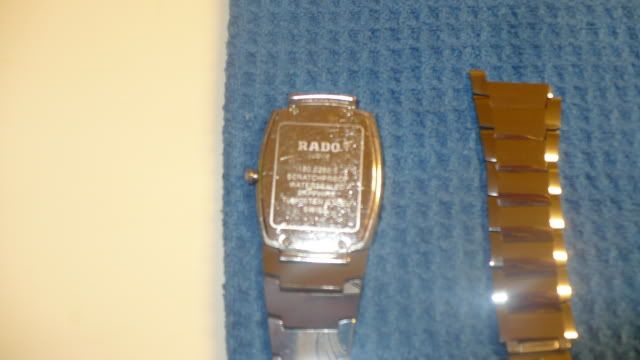 Rado
Jubile
180.0286.5
Scratchproof
Watersealed
Sapphire
Tungsten Steel
Swiss
---
Injen CAI|BCC|Draxas Headers|F2 HFC|Draxas CBE|DDE|8k Apexcone HID|50/35 Tint|Accolade body kit, eyelids, grill|VG Sharkfin|Xenon Racing Pedals|Redline Boot/E-brake|SCI ETD|Pracing Strut Tower| Racing Beat Front/Rear Sway Bar/End Links|Magnum Cross Drill Rotors|Koni Sport|Tein H-Tech|Continental DWS|17x7 Momo Corse Rpm|Rockford PT1|Rockford Punch 5x7|Rockford Punch P2 8"|Stealth Enclosure|AlpineMRPM450|Audiolink
F1 Driver
Join Date: Aug 2004
Posts: 13,729
Re: Rado jubile men wrist watch
---
Please list a price. Thanks.