FS: Canon T2 (EF Mount) w/ Battery Pack BP-220
---
It's a 35mm camera if some of you don't know. Very excellent condition. Only gone through 4 rolls. It comes with everything that it came with: Strap, mount cover, instructions, box. And also it comes with a vertical grip. Note: EF lenses will fit. EF-S lenses won't unless modification to lens is made.
I'm letting it go for 110shipped OBO. I also have 7 unused rolls of film that I'll throw in:1 rolls Kodak Hi-Def 400, 1 AristaII B&W Film (Non-C41), 4 Kodak Pro 400 UC and 1 Fuji 400 Xtra.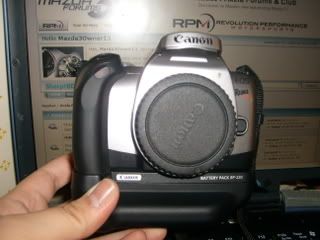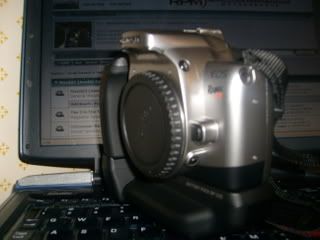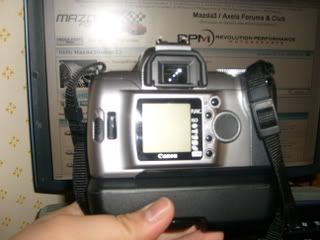 ---
2006 Mazda 3i Shimmering Sand - Centrafuse - JL Audio - High Resolution Technologies
Re: FS: Canon T2 (EF Mount) w/ Battery Pack BP-220
---
free bump
---

To view links or images in signatures your post count must be 0 or greater. You currently have 0 posts.